The eighth installment in the petrolhead franchise has been going by a number of titles – i.e. Fast & Furious 8, Fast 8 – and now it seems that Universal has settled on Furious 8, thanks to a new poster teased by leading man Vin Diesel. It's a simple, understated piece of movie art, hinting at something just offscreen. Take a gander below: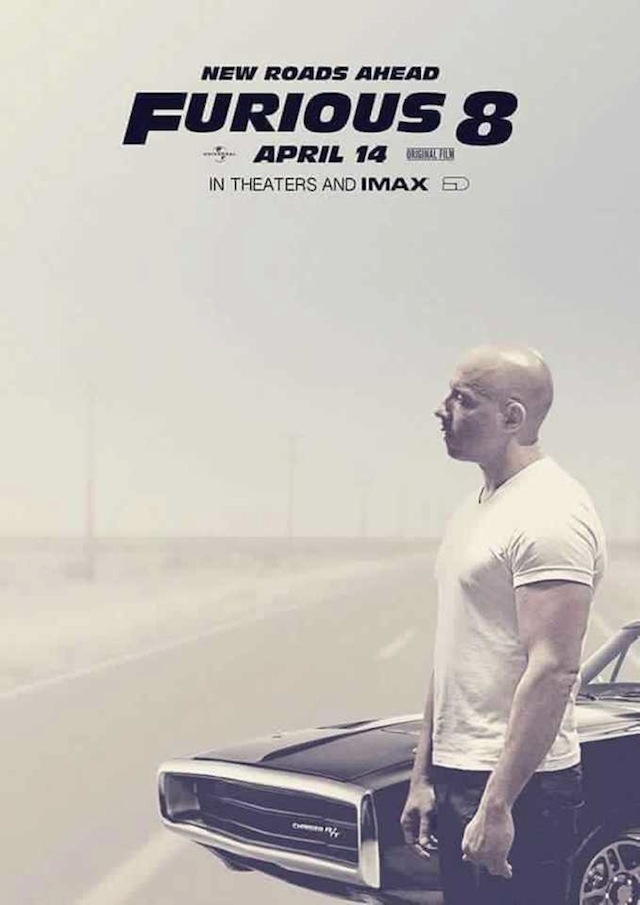 As last year's Furious 7 wrapped up Brian O'Conner's storyline due to the untimely death of Paul Walker, this next chapter is branching out into new territory. Hence the 'new roads' tagline and that haunting expression on Diesel's face. It's as if he's searching for his old buddy. Sorry, just got something in my eye…
With Furious 8 kickstarting a final trilogy of films, rounding off the entire series at an even ten (opens in new tab), it makes you wonder what's left for Torretto's crew. A visit to space, perhaps? That's something director F. Gary Gray is well aware of, already promising to keep the franchise "fresh" by "pushing to make sure the audience feels like it's not more of the same." (opens in new tab) The recent addition of Charlize Theron as a new villain (opens in new tab) is certainly a step in that direction.
Directed by F. Gary Gray and starring Vin Diesel, Dwayne Johnson, Charlize Theron, Kurt Russell, Michelle Rodriguez, Tyrese Gibson, Ludacris, and Jason Statham, Furious 8 is due to open in the US and UK on April 14, 2017.
Images: Universal